Your neighborhood burger joint with soul🤘

More
BURGERS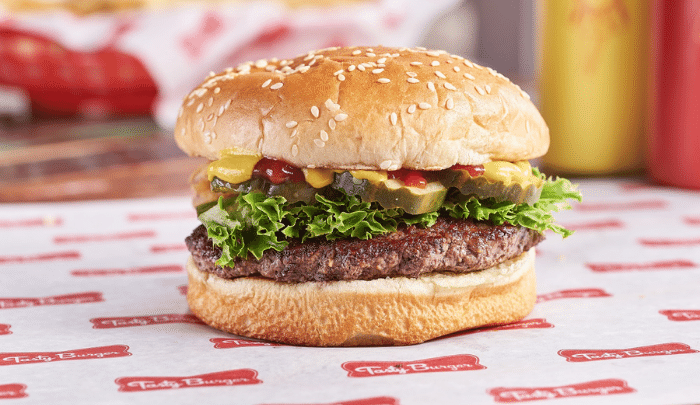 HAMBURGER*
Beef hamburger topped with lettuce, pickles, ketchup and mustard, served on an all-natural sesame seed bun. Our beef burger is cooked medium (pink on the inside), unless requested otherwise.
Make it a Combo! Starting at $4.25+
Required*
Please select 1
Change up the Bun?
Please select up to 1
Patty Cooked Well Done?
Please select up to 1